In 2022, many JGO authors make outstanding contributions to our journal. Their articles published with us have received very well feedback in the field and stimulate a lot of discussions and new insights among the peers.
Hereby, we would like to highlight some of our outstanding authors who have been making immense efforts in their research fields, with a brief interview of their unique perspective and insightful view as authors.
Outstanding Authors (2022)
Abhinav Reddy, Johns Hopkins University, USA
Emerson Y. Chen, Oregon Health & Science University, USA
Ji Woong Hwang, Chung-Ang University, Korea
Toshiro Ogata, St. Mary's Hospital, Japan
Lauren Shreve, Hospital of the University of Pennsylvania, USA
Adham Hijab, Ziv Medical Centre, Israel
Akshay Pratap Chauhan, University of Colorado, USA
Yoshihiko Kakiuchi, Okayama University, Japan
Konstantinos Markopoulos, Tiefenau Hospital, Switzerland
Rohan Jeyarajah, TCU Burnett School of Medicine, USA
April Vassantachart, University of Southern California Keck School of Medicine, USA
Outstanding Author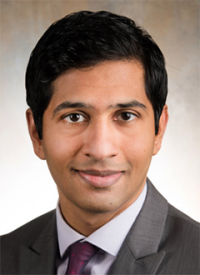 Dr. Abhinav Reddy is a PGY-5 resident in radiation oncology at Johns Hopkins University School of Medicine, USA. His research interests include the role of radiation therapy in gastrointestinal malignances. More specifically, he is interested in how stereotactic body radiation therapy (SBRT) can be utilized in the pre-operative setting for localized pancreatic cancer and how intraoperative radiation therapy (IORT) can be used for radiation dose escalation. He is a co-principal investigator of a phase I trial investigating the addition of IORT to pre-operative chemotherapy and SBRT for localized pancreatic cancer. More information about Dr. Reddy can be accessed through his Twitter and ResearchGate page.
Academic writing is important to Dr. Reddy because it allows dissemination of scholarly information across the world. It is this dissemination that fuels further research and studies that advance medicine and science. It is a cyclical process. For example, many of Dr. Reddy's own research ideas/projects have been influenced by prior studies, and some of his research may have led to others carrying out their own studies. Additionally, academic writing is crucial because it allows researchers to bounce ideas off of each other, leading to new discoveries. Academic writing also helps researchers fine tune their ability to think critically and focus their thoughts.
Despite being early in his career, Dr. Reddy believes there are a few key skill sets of an author. Firstly, it is important to be concise and present information in an easily accessible manner so that there is very little guessing on the reader's part. Secondly, it is critical to be able to synthesize findings from other studies and how they relate to the current study's findings. Finally, it is imperative for the author to really take a step back and acknowledge the limitations of one's study.
In Dr. Reddy's opinion, disclosure of Conflict of Interest (COI) is another important element in academic writing. COI can be especially problematic when authors/investigators receive honoraria from companies sponsoring their research, as this may incentivize specific changes in the research and how the results are reported. As such, COI should be disclosed for all studies to limit biases and make academic research as objective as possible.
"Although academic writing is a time-consuming endeavor, it is rewarding to be able to express opinions and thoughts on scientific findings which may one day impact clinical care or lead to studies that impact clinical care. Also, academic writing requires an understanding of how one's findings fit into the bigger picture, which involves reviewing the pertinent literature. This process of learning about a broader topic is also what motivates me. Finally, as someone who is early in their career, academic writing is important for future academic success," says Dr. Reddy.
(By Brad Li, Eunice X. Xu)
Emerson Y. Chen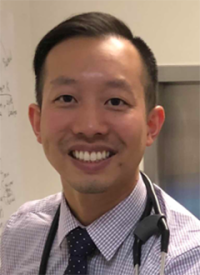 Dr. Emerson Y. Chen is an Assistant Professor of Medicine, Medical Oncology, at Knight Cancer Institute, Oregon Health & Science University, USA. He has specific interests in conducting high-quality systematic reviews of existing oncology trials and public datasets with attention to patient inclusion, study design, potential biases, outcome endpoints, and adverse event reporting as well as leading clinical trials in gastrointestinal cancers. You may find out more about Dr. Chen through his homepage here.
Thought provoking research question forms the cornerstone of a great academic paper. To Dr. Chen, ultimately, how the paper stimulates and keeps the readers thinking is why we stay in academic medicine. If the topic is uninteresting or irrelevant, no one will want to read it no matter how sound the design is.
Biases are difficult to avoid in a world of limited resources and time. Dr. Chen believes that authors should have a systemic approach to how they report methods and results, keeping them consistent whether the outcome is positive or negative. They should never purposely omit key design and data elements in those sections. "Leave the subjectivity to the discussion section," says Dr. Chen.
In Dr. Chen's opinion, there is a certain art and engineering in describing scientific findings. The introduction and discussion put the data into context and create a story that tie it all together. The methods and results should be as objective, concise, and complete as possible, not leaving any question marks about how the project was done. Graphics are also important to distill the key results so that readers can easily partake and digest. After all, academic papers are meant to communicate to other scientists in the field.
On the topic of research data sharing, Dr. Chen deems that if the shared data can be used for subsequent meaningful projects, then it makes sense. However, sometimes data could be used for reasons other than it was intended, then it could lead to more data mining and manipulation. He thinks there should be avenues to allow data sharing but it should not be required for every project.
(By Brad Li, Eunice X. Xu)
Ji Woong Hwang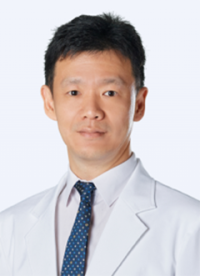 Dr. Ji Woong Hwang is the Associate Professor of Surgery at Chung-Ang University Gwangmyeong Hospital, Chung-Ang University College of Medicine, Republic of Korea. His areas of research include liver, biliary, and pancreatic surgery and surgical oncology. He is particularly interested in survival enhancement of pancreatic cancer. Recently, he is the principal investigator of "Systematic review of research progress on hepatocellular carcinoma over 30 years: a machine-learning bibliometric analysis" [supported by the National Research Foundation of Korea (NRF) grant funded by the Korea government (Ministry of Science and ICT)].
In Dr. Hwang's opinion, academic writing takes a lot of time. During clinical research, from designing the research to conducting the research, organizing and analyzing the results require a lot of effort by researchers. Ensuring sufficient time for research is not an easy task for him as for other surgeons. He adds, "many respectable surgeons worldwide keep doing research for overcoming pancreatic cancer, which is considered impregnable, and I will."
Speaking of the things that authors have to bear in mind during preparation of a paper, Dr. Hwang thinks the most important part is the novelty of the research. It is necessary to design and implement an appropriate research method in the right direction in order to present and prove original ideas not found in existing research.
Dr. Hwang believes it is also important for a research to apply for institutional review board (IRB) approval. Most important purpose of IRB is the safety of patients enrolled in the study. It is very important to prevent unforeseen accidents that may occur to patients by reviewing and evaluating one's own research by other fellow researchers, and if this process is omitted, there may be a serious risk to the safety of patients participating in the study.
"As a surgeon, I mainly operate cancer patients, so my research is usually limited to treatment modality of cancer. I came to know about sarcopenia by chance because I had the opportunity to talk about research with other medical professionals. Through these experiences, I studied the effect of sarcopenia on hepatocellular carcinoma patients from a different perspective from my previous studies. I think communication with a field other than one's own field of expertise seems to be an opportunity to conduct research from a new angle," says Dr. Hwang.
(By Brad Li, Eunice X. Xu)
Toshiro Ogata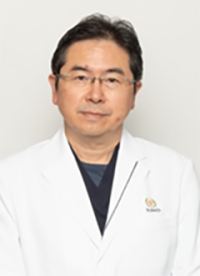 Dr. Toshiro Ogata is the director of the Department of Surgery at St. Mary's Hospital in Kurume, Japan, as well as an assistant professor in the Division of Hepato-Biliary Pancreatic Surgery at the Kurume University School of Medicine. His passion for research lies in areas including surgery in elderly patients, splenectomy in cirrhotic patients, and understanding the relationship between the liver and spleen in cirrhotic patients. He and his team are currently conducting a multimodal prehabilitation program that offers physical and nutritional support to improve surgical outcome and prognosis in elderly patients undergoing surgery for cancer of the digestive tract. Dr. Ogata's professional credentials can be found here on the St. Mary's Hospital website.
JGO: What are the most commonly encountered difficulties in academic writing?
Dr. Ogata: One common difficulty in academic writing is learning to address clinical questions that arise during hectic days in which time is already in short supply. I believe in cultivating a mind for research in order to overcome this challenge. A research mind is important for improving not only patient treatment, but can also become the intrinsic motivator to continue the task at hand. Although it is not easy to transform this process into an academic paper, the end product is a useful resource for reflecting on past treatments and designing principles of treatment for the future.
JGO: Science advances rapidly day by day. How do you ensure your writing is up-to-date and can give new insights to the field of research?
Dr. Ogata: My specialty is digestive surgery, including hepato-biliary pancreatic surgery, and I continually seek exchange with specialists in related fields such as liver transplantation, internal medicine, radiology, pathology, immunology, and biochemistry. Having regular discussions, sharing academic findings, and following other clinical trials is valuable for gaining new insights into my own areas of study.
JGO: Is there any interesting story during academic writing that you would like to share with us?
Dr. Ogata: In 1999, I experienced splenectomy in cirrhotic patients with hepatocellular carcinoma (HCC) and hypersplenic thrombocytopenia. This single treatment modality resulted in an improvement in liver function and thrombocytopenia. It also allowed for a full course of hepatic arterial infusion chemotherapy (HAIC), which resulted in the disappearance of the liver tumor. Backed by this outcome, my team and I subsequently performed splenectomy as supportive therapy for anticancer therapies including hepatectomy, radiofrequency ablation (RFA), and HAIC. Several clinical questions arose from these findings: why did liver function improve after splenectomy? What is the correlation between the liver and spleen in liver regeneration? How does immunological function change post-splenectomy?
To answer these questions, I conducted clinical research in humans and basic research using rats. Results showed that splenectomy may improve liver fibrosis and cause beneficial immunological changes in cirrhotic patients with hepatitis. It was natural to conclude that splenectomy in patients with HCC and advanced liver cirrhosis can be a feasible and advantageous supportive therapy to allow the continuation of HCC treatments, and that splenectomy can be viewed as a supportive bridging therapy to liver transplantation.
My 30 years of surgical experience have set the foundation for me to cultivate a research mind and continue to seek answers to clinical questions. From now on, I want to continue to have clinical questions and research mind.
JGO: Is it important for authors to disclose Conflict of Interest (COI)?
Dr. Ogata: Disclosing COI is vital to maintain both reliability and transparency. Trust can easily be lost when financial interests are discovered. I believe that COI should be disclosed for all research to limit bias and improve reliability and quality.
(By Brad Li, Eunice X. Xu)
Lauren A. Shreve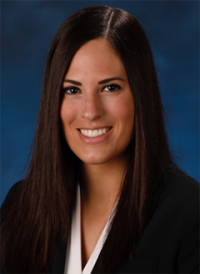 Dr. Lauren Shreve is a PGY-4 integrated Interventional Radiology resident at the Hospital of the University of Pennsylvania (HUP), USA. She grew up in Michigan, attending University of Michigan for her undergraduate education. She received her MD/MBA at the University of California, Irvine School of Medicine and Paul Merage School of Business graduating in 2019. Her research interests include interventional oncology and improving outcomes for individuals with liver cirrhosis, intermediate and advanced stage liver cancer, and metastatic disease to the liver. She is additionally interested in business operations and quality improvement research and is currently completing the Healthcare Quality in Leadership track at HUP over the next two years. She recently presented research on referral rates, treatment, and reimbursement trends in Interventional Radiology at the Society for Interventional Radiology annual meeting as well as research on clinical decision support for diagnostic radiology at the Radiologic Society of North America annual meeting. You may follow Dr. Shreve on Twitter @lashreve.
There are many essential elements of a strong scientific publication, according to Dr. Shreve, but she believes the process begins at the very start of any project, with the development of well-defined, thoughtful research questions, which then lend themselves to a clearly stated hypothesis and outcome measures. Similar to SMART goals of quality improvement, research projects should attempt to answer specific questions with metrics that are both measurable and attainable. Thorough reviews of prior literature and the creation of a methodical research protocol not only ensures consistency, but often saves significant time during data collection and manuscript creation. Methods should be clear, concise, and reproducible. Finally, strong academic papers are cognizant of their limitations, and use these to create a thoughtful discussion and draw discerning conclusions.
Scientific researchers possess a multitude of qualities which lead to becoming a successful author. In Dr. Shreve's opinion, authors are critical thinkers and curious, questioning the status quo and envisioning ways in which patient care can be improved. They are analytical and detail-oriented in the creation of research protocols and gathering of data. Above all, authors must display honesty, integrity, and humility.
Furthermore, to Dr. Shreve, institutional review board (IRB) approval is critical in every study for the protection of all individuals participating in research. The detrimental effects of omitting the IRB process have unfortunately been well documented throughout history, often disproportionately affecting vulnerable populations. Cases have ranged from exposure to harmful chemicals and pathogens, experimental and unsafe surgeries, or withholding critical lifesaving treatments, such as in San Quentin Prison or Tuskegee. These cases are prime examples of the critical need to protect patients' rights and the importance of the IRB in ensuring safe, ethical research.
"The Journal of Gastrointestinal Oncology is an excellent journal, publishing cutting edge research on a wide variety of topics pertaining to gastrointestinal cancers. Open access publishing is critical for the advancement of scientific research, allowing the dissemination of work to a wide audience. Most importantly, JGO reaches a wide multidisciplinary community, which is critical for the advancement of medical research and improvements in patient care," says Dr. Shreve.
(By Brad Li, Eunice X. Xu)
Adham Hijab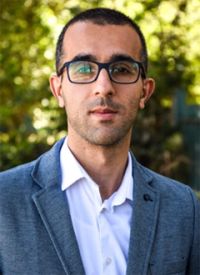 Dr. Adham Hijab works as a senior radiation oncologist in Ziv Medical Centre, Safed, Israel. He graduated from Faculty of Biomedical Engineering (B.Sc) in 2008 and from School of Medicine (MD) in 2013, both from Technion, Haifa, Israel. His research interests include optimizing radiotherapy in urological and gastrointestinal malignancies and the utilization hypoxic modifying agents in radiotherapy. Current research projects include the utilization of circulating tumor DNA to predict response to preoperative therapy in locally advanced rectal cancer, and the feasibility of incorporating hypoxic modifying agents with chemoradiation in solid tumors.
A good manuscript, in Dr. Hijab's view, should be able to convey a clear and simple take-home message. Its hypothesis should be original, or otherwise, try to reinforce an emerging notion in one's field. In addition, for must clinicians, the practicalities behind the research work also play a pivotal role, as practitioners always seek novel ways to optimize their treatments and improve their practice.
On selecting appropriate evidence for synthesis and analysis in academic writing, Dr. Hijab indicates that the references and resources are vast nowadays and one should wisely select the appropriate and robust data to formulate the research project. The extracted data should be from well and properly reported trials with all data being accessible and transparent to readers. For clinical trials, data should be extracted from fairly large trials including a reasonable number of participants. It is also important to try and gather contemporary findings which are most relevant to our current practice and knowledge. Many reports may be outdated and hence cannot contribute to the literature review or meta-analysis.
Speaking of Conflict of Interest (COI) disclosure from authors, Dr. Hijab highlights that such disclosure is of high importance as they mold the transparency and integrity of the research work. This is especially important when the article revolves around pharmacological agents or medical devices as some of the authors may have received funds from pharma companies or hold shares. He believes that numerical results achieved by statistical analysis is only part of the story. The clinical interpretations of the outcomes are also vital. Inevitably, the latter, and sometimes even the former, can be significantly influenced by the authors' backgrounds.
"Academic writing and research in general can provide us with continuous intellectual challenge which can help in breaking the daily routine and mitigate the burnout of our daily practice. It also provides a good platform for collaborations between colleagues and different disciplines which is also very fascinating and rewarding. We can always expect to expand our knowledge and learn new things by doing research, and this is very important for me personally," says Dr. Hijab.
(By Brad Li, Eunice X. Xu)
Akshay Pratap Chauhan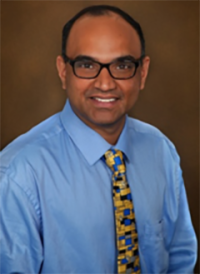 Dr. Akshay Pratap Chauhan, MD, is the Associate Professor of the GI Trauma and Endocrine Division, Department of Surgery, University of Colorado, Colorado, USA. His areas of research include esophageal and gastric cancer, mechanisms of obesity, and trauma liver injury.
"Writing for academic purposes demands extreme finesse. It is not just the language that should be exemplary. Even the diction, the tone, and the context of the text should be on point," says Dr. Pratap when he is asked the most commonly encountered difficulties in academic writing. More than that, science advances rapidly day by day. To him, staying up to date with the literature is perhaps the single most important skill that remains crucial throughout a researcher's career. Without knowing where the current gaps are, one's findings will either be old hat or too out in the left field to be cited right away.
Dr. Pratap then shares a story of his personal experience with us, "My first research manuscript was returned for revision 6 times. It made me wonder if I would ever be able to publish a research work. I think the issue was communicating my idea to the reviewers and their comments helped me immensely to do a better job next time."
As an author, Dr. Pratap supports the idea of Conflict of Interest (COI) disclosure and finds it imperative in research. COIs are pervasive in medical research but must be managed effectively to maintain the integrity of research and public trust. Although most of the focus on conflicts and their management has been on financial conflicts, it is likely that non-financial and intrinsic conflicts have similar potential for creating bias and exerting undue influence on the judgment and actions of the investigator.
(By Brad Li, Eunice X. Xu)
Yoshihiko Kakiuchi
Dr. Yoshihiko Kakiuchi is an assistant professor of the Department of Gastroenterological Surgery, Okayama University Graduate School of Medicine, Dentistry and Pharmaceutical Sciences, Japan. His interest is mainly in gastric cancer (GC), especially in elderly patients and Stage IV GC. He urges for optimal treatment for elderly GC patients of whom the number is expected to climb continuously due to aging population, and the treatment strategies for Stage IV GC may change dramatically with new drugs such as immune checkpoint inhibitor. His team's research has been looking at the future. On the other hand, he is also engaged in basic research on extracellular vesicles (EV, Exosome). He is studying the inhibition of metastasis of distant sites using EV and oncolytic adenoviruses (Kakiuchi Y, et al. Mol Ther. 2021), and the elucidation of the metastatic mechanism by EV.
In deciding whether an academic paper is a good one, Dr. Kakiuchi considers whether the paper is truly beneficial to the public (the patient). What patients want are different according to different eras and regions. It is important to solve clinical questions obtained through daily medical practice while always keeping an eye on what the patients want. He believes that the answers obtained by solving clinical questions can be the source of "the essential elements of a good academic paper".
In Dr. Kakiuchi's view, there are a few qualities that an academic writer should possess. First, one should be sincere with the patients. Because as a result of this, one will be able to know what is really needed. Next, one should have an inquisitive mind that is always looking for something new. In medicine, which often changes from moment to moment, the latest knowledge is essential to seek the best. Finally, never be proud. Growth stops at that point.
Speaking of the need for research papers to apply for institutional review board (IRB) approval, Dr. Kakiuchi deems that such practice is necessary to ensure the quality of papers and prevent fraud. While there are many excellent papers out there, there are also some papers that seem to be just for the purpose of building a track record. Without IRB, he believes we would face an increase in the number of low-quality papers.
"I choose to publish in JGO because I think it is an excellent journal with a wide variety of high-quality papers," says Dr. Kakiuchi.

(By Brad Li, Eunice X. Xu)
Konstantinos Markopoulos
Dr. Konstantinos Markopoulos is a Consultant Gastroenterologist at the Tiefenau Hospital in Bern, Switzerland. He made his first steps in the medical research field in Italy (University Hospitals of Milan and Pavia), gained clinical experience over a period of 10 years in Greece and since 2018 he continues his journey in clinical medicine in Switzerland. His areas of interest include endoscopy, inflammatory bowel diseases, gastrointestinal oncology and in particular colorectal cancer prevention, actively participating since June 2022 in the cantonal screening program. He is additionally interested in functional gastrointestinal disorders (brain-gut axis) and capsule endoscopy and has extensive experience with esophageal function testing. He has recently been appointed Doctor Medicinae at the University of Bern and currently works on the description of clinical, epidemiological and endoscopic characteristics of small intestinal MALT lymphomas. You may follow Dr. Markopoulos on LinkedIn.
JGO: What role does academic writing play in science?
Dr. Markopoulos: Academic writing cultivates a scientific mindset helpful in various fields of life, which includes demarcating a search strategy, defining clear hypotheses to be tested, knowledge of database management, definition of methodological tools and finally critical assessment of results that ties them to our broader knowledge of a topic.
Nonetheless, the academic writing process itself, through meticulous review of standardized research protocols, promotes de facto a culture of ethical research and this is an enrichment for science.
Dissemination of accurate knowledge is a cardinal mission of scientific writing, but must be considered as a responsibility for authors and stimulate only relevant and focused research that can boost further investigational attempts. Academic writing also demands a great deal of perseverance and endeavor, both being driving forces in science.
Last but not least, high-quality publications encourage the use of a scientific language that is accurate, cautious, concise and objective and represents a hallmark of scientific thinking.
JGO: How to ensure one's writing is critical?
Dr. Markopoulos: Critical writing implicates analysing available data to understand a topic from more than one perspective and requests the researcher's own viewpoint based on the evaluation of the existing literature and on one's personal everyday clinical experience.
It is of central importance to question existing explanations of a phenomenon by evaluating the strengths and weaknesses of available evidence and examine alternative theories even if they seem hardly conceivable at first glance. Furthermore, it must be kept in mind that even reporting of negative results can help other scientists adjust their research projects and increase their chances of meaningful and significant results.
The critical perspective should highlight the complexity of an issue, suggest possible causes for conflicting perspectives between scientists and eventually indicate a way out by identifying a lowest common denominator or by discarding one or more of the alternative theories.
Another cornerstone of critical writing is recognition of the limitations and biases inherent in one's scientific investigation. Additionally, the impulse to further research should always be outpointed in our manuscripts because the existing evidence rarely provides sufficient data to address complex arguments.
JGO: Academic writing takes a lot of time and effort. What motivates you to do so?
Dr. Markopoulos: Working collaboratively with inspirational people, particularly those coming from other medical specialties always motivated me: it's about working on projects that just excite you on an intellectual level. The need to improve my science skills and to be able to provide high-quality care to my patients, based on therapies established through rigorous experimental practice is another driving force. Challenging long-held theories and instilling doubt in the academic community with regard to clinical practice that seems to be inappropriate or outdated is also a great impulse for me. I also find very inspiring the prospect of scientific validation of personal clinical experiences in an evidence-based approach. Lastly, bursts of motivation periodically come from the need for professional growth.
JGO: Why is it important for a research to apply for institutional review board (IRB) approval?
Dr. Markopoulos: I consider Conflict of Interest (COI) disclosure and IRB approval as the two fundamental pillars of human research ethics: reporting industry financial ties promotes transparency and objectivity, while IRB assessment defends the humanistic character of research.
The purpose of IRB is to assure that appropriate steps are taken to protect the rights and welfare of human research subjects and to safeguard ethical conduct promoting fully informed and voluntary patient participation. It substantially serves as a compass for researchers in order to guarantee scientific rigor and to maximize the physical and psychological safety of participants in clinical trials by preventing, among others, overdiagnosis, uninformed consent and omission of validated treatments.
During the Coronavirus pandemic, the concept of ethical research has been stretched to its limits, due to media and political pressure that forced expedited drug approval in order to ensure early access to market. Omitting the IRB process could compromise patient's safety and right of privacy and ultimately lead to a savage, unethical research.
(By Brad Li, Eunice X. Xu)
Rohan Jeyarajah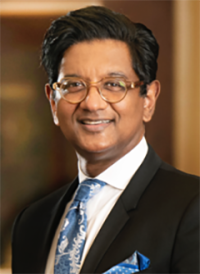 Dr. Rohan Jeyarajah is the inaugural Chair of Surgery at the TCU Burnett School of Medicine, USA. He is the Director of the Gastrointestinal Surgery program at Methodist Richardson Medical Center and is the program director of both the HepatoPancreaticoBiliary (HPB) and Complex Gastrointestinal Surgery (CGS) fellowship programs. He is the Associated Program Director of the General Surgery residency. He is also the Secretary of the Americas HPB Association (AHPBA), and chair of the Fellowship Training committee of the Society for the Study of the Alimentary Tract (SSAT). He is past president of the Fellowship Council and past member of the executive committee of the American College of Surgeons. Dr. Jeyarajah has authored over 10 book chapters and over 180 manuscripts. He has an active research program with one research fellow each year. He is passionate about education and encouraging those in clinical medicine to publish their outcomes. Connect with Dr. Jeyarajah on Twitter.
Academic writing, in Dr. Jeyarajah's view, is a way to communicate how a researcher has done something well and how he/she got there. It also is a way to show readers how not to do things, i.e., share things that have not worked well, which he believes is probably the most important. He emphasizes that we need to publish data that are not always positive.
To Dr. Jeyarajah, finding the time and resources to collect and analyze the data is the most commonly encountered difficulty in academic writing. Being a busy clinician and educator, he finds it hard to find time looking at the data that he is generating. Fortunately, he is assisted by trainees who take time out of their pathway to do dedicated research. This is helpful for them as they learn to write and analyze data and can use his dataset to achieve that goal.
Academic writing often involves evidence synthesis. On selecting the appropriate evidence for synthesis and analysis, Dr. Jeyarajah believes the most important thing is to make a story that makes sense based on the data. He explains, "It must make sense based on what you are seeing clinically. For example, if you come up with a conclusion that does not match your intuition based on your practice, you must question this. This requires surgical scientists to be somewhat active clinically if they are performing outcomes research; in fact, I believe that this is critical to accurate outcomes."
Seeing the prevalence of research data sharing in recent years, Dr. Jeyarajah thinks that getting groups together to look at rare disease processes can be helpful. However, he reminds that this must be done with care in order to maintain data integrity and privacy. Using secure platforms can be of help but the primary authors must be very cautious with data integrity.
(By Brad Li, Nicole J. Li)
April Vassantachart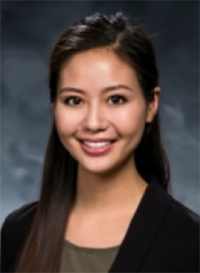 Dr. Vassantachart is a PGY-5 radiation oncology resident at the University of Southern California Keck School of Medicine, USA. Her research interests involve improving sociodemographic disparities in radiation oncology with projects analyzing racial disparities, social isolation, and health literacy, with the goal of improving access to care and understanding of radiation therapy for all patients. Her research interests also include expanding the use of deep learning networks to improve diagnostic and predictive tools for radiation therapy.
JGO: What are the essential elements of a good academic paper?
Dr. Vassantachart: The initiation of a good academic manuscript starts with asking a compelling question that fills a gap in the current literature. To ensure the question is answered appropriately, the foundation of a manuscript is to develop a thorough and well-defined methods section, including robust statistical analyses with a specified hypothesis. The final step is synthesizing outcomes and limitations in relation to the current literature to show both unique outcomes and comparisons to prior studies.
JGO: How to ensure one's writing is critical?
Dr. Vassantachart: There is a wide variety of topics and projects that are critical to the progress of medicine, and the scientific community is continuing to expand the view of important research topics. If a research project answers a question that has not been asked before, regardless of whether it is a small or large cohort, the writing is critical. However, an important aspect in writing is to relay the message of importance to the readers and highlight the population of patients that can benefit from the study.
JGO: The burden of being a scientist/doctor is heavy. How do you allocate time to write papers?
Dr. Vassantachart: As a physician, there are many aspects of patient care to balance. However, the drive to improve patient care by tackling unanswered questions and in return applying the new knowledge to improve care is a fulfilling reward. Balance is needed to continue to be passionate about both research and patient care. Being consistent and persistent with research by setting aside a few hours a week dedicated to writing is key to continuing a lifelong effort to continue the progress of medicine.
JGO: Why is it important for a research to apply for institutional review board (IRB) approval? What would happen if this process is omitted?
Dr. Vassantachart: IRB approval is essential for all studies to uphold the welfare of patients and to establish clear goals of a study in adherence to ethical values and principles. Without IRB approval, patients care and protection of information is put at risk. Therefore, an established IRB is crucial to conducting meaningful and safe research.
(By Nicole J. Li, Brad Li)